The independent construction - management and IT consulting
The CALLIDUS S.à.r.l is a separate and independent company whose core competency is in management consulting and IT is the building and infrastructure.
We focus exclusively on software testing, the associated business processes and their adaptation to new circumstances. Within IT, we are creating for our customers with the conditions necessary to achieve the goals and benefits. This is your chance without internal changes to the rapid change in IT to respond and to act constructively.
Every organization is constantly faced with new situations and we get new insights in every job in the current IT landscapes to our customers. The changing conditions and innovations, just because of our expertise.
How good is your IT more complicated, whatever your problem, we can always adapt our services so that they fit on your terms. And this ability is a new service level that allows us our standard of service elements to achieve the correct starting value for our clients. To meet, the modern needs of your business and environmental change. has grown steadily to be.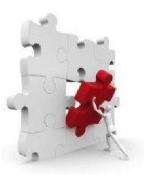 Turn-key solutions to manage key components of you infrastructure such as Mail and Messaging. These comprehensive solutions include everything from guidance on purchasing best-of-breed technology to best practices and proven methodologies for solution design, implementation and management. Data center assessment, planning, design, relocation and project management services that provide a safe, fast, smooth and cost-effective way to move data centers of any size, configuration.
Build new DataCenters ready to use build and rebuild existing DC infrastructure like: rework of cooling- and ventilation system to new IT solutions,; rework of electrical systems DC Design and BuildingConcept Security Systems implementation of new technologies like WindTurbine and SolarCellSystem.
Customized infrastructure service offerings to manage infrastructure technologies, such as mail and messaging, back-up and recovery, archiving and data management. These services are delivered through each of our infrastructure practices: Directory, Messaging and Collaboration; Business Continuance; High Performance Computing and Open Systems; Infrastructure Management; Virtualization and Consolidation; Document Management; Networking and Security; SQL Database; and Storage.